Van Dam Estates Procurement Consultancy
We are happy to guide you through all steps of the procurement process for real estate in South Spain. This way we ensure that owning a Spanish home will not be a disappointment to you.
Why a procurement consultancy agent?
When you have found your dream home and want to purchase, you will have to deal with the real estate agent of the selling party. However, this real estate agent does not represent your interests, but those of the seller. It is very wise to use our procurement consultancy services. Questions like "How much is the house worth?" and "What should I offer?" are answered by us. The costs for our procurement consultancy services are let alone quickly paid back by conducting sharp negotiations when buying the concerned property.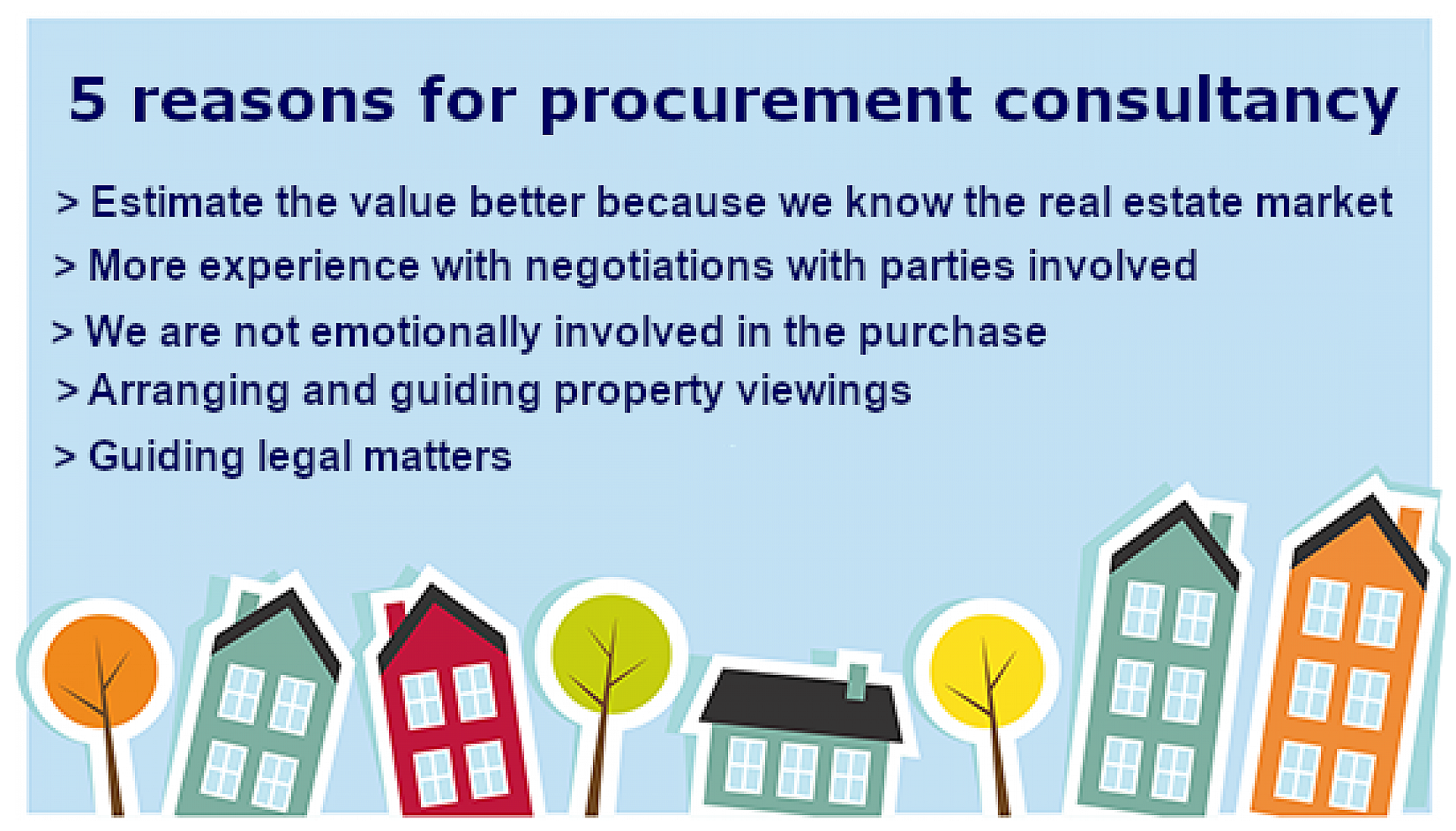 When do you engage for our procurement consultancy?
Before you start searching
To get a clear picture of your requirements and wishes for the house you will be looking for. We can provide you with excellent support with our extensive experience and expertise. Certainly if you are not familiar with the environment in the Costa Blanca or Costa Cálida, we as a real estate agent can assist you to provide insight into the different neighborhoods, facilities and facilities in various neighborhoods. We will also make recommendations in which area and residential areas in general the houses can be found that meet your housing needs.
Property found
When you have found your dream home and want to purchase, you call in Van Dam Estates. You have done the search for your dream home yourself. Thanks to your active role in the search for a home, you will save considerably on the costs of the buying agent. Van Dam Estates assesses for you what the correct value of the property is and whether there are things that need further investigation. Is there still a mortgage on the property? Are all assets of the house legalized? Is the selling broker a reliable party to do business with?

Your benefits
What activities do we perform for you?
Depending on the selected package, we perform the following activities, among others. We will search for properties for you, we arrange the viewings or look on your behalf, we conduct price negotiations and prepare the purchase agreement.
First or second viewing
In consultation with you and the seller / selling broker, a date for the viewing is agreed. The purchase broker can also tell you whether or not having a building inspection carried out is recommended.
Negotiation
Because Van Dam Estates has a lot of professional experience in negotiating, we know how we can negotiate a good price and purchase conditions for you.
Reservation deed
If you decide to buy the property, a reservation deed must be drawn up. Agreements are made here (purchase price, delivery date, etc.). In most cases it is prepared by the sales broker. Van Dam Estates checks for you whether the agreements made have been correctly recorded and ensures that your interests are fully described. If the selling party does not have a broker, Van Dam Estates will draw up the reservation contract together with you.
View our rates here
If you want to make use of our procurement consultancy, you can choose from three packages.