Read about our property management and rental services
Property Management and Rental: Exclusively for our property buyers!
Have you purchased a property through us in Spain and are you looking for a reliable party that can rent and / or manage it for you? Van Dam Estates works with a professional and dynamic team. We take completely care of the rental and management of your property. A reassuring feeling!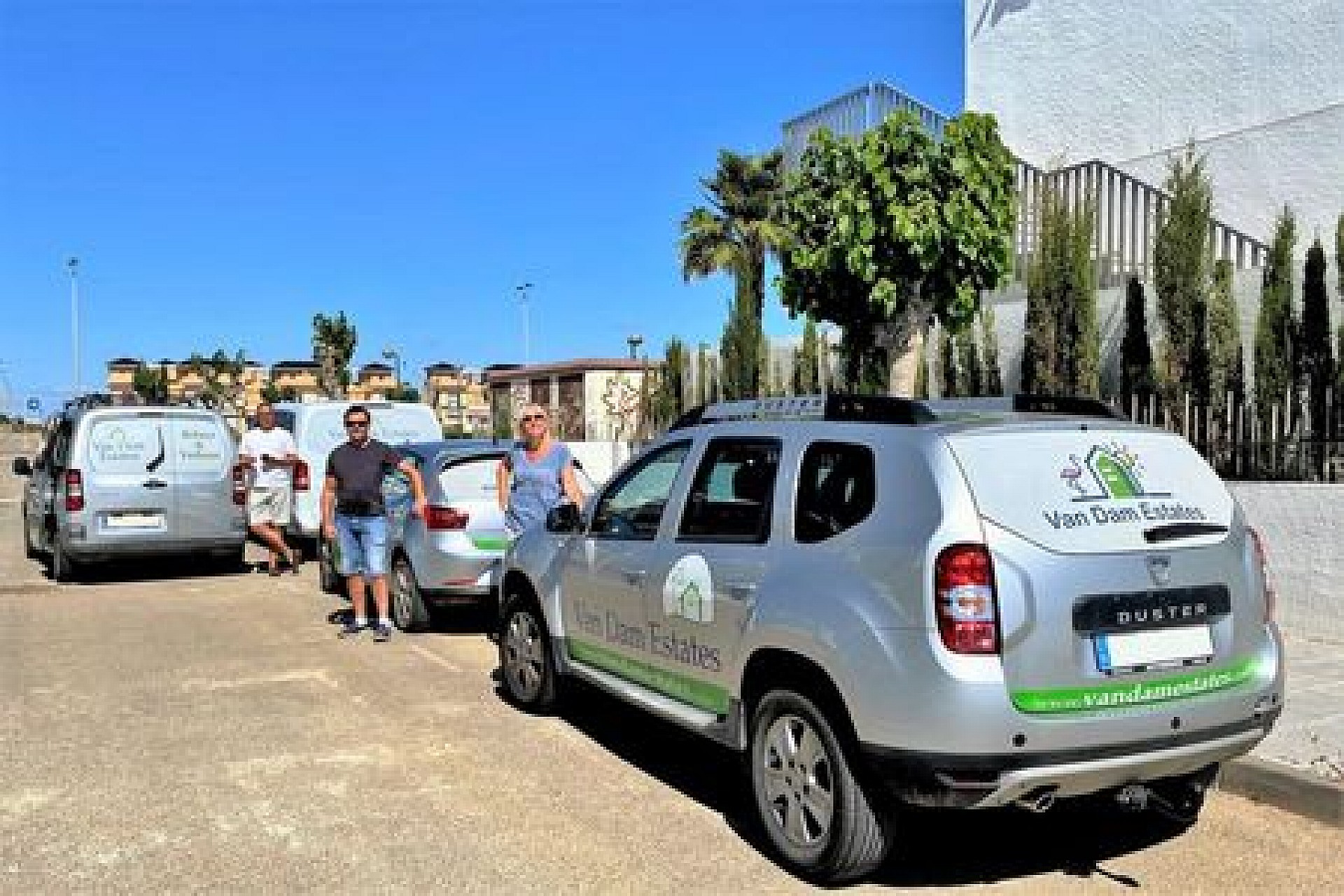 Feel free to relax: your property is in good hands with us!
We manage the Spanish properties of many proud owners. They confidently give us the care of their precious property. And they do that with confidence. Our team is experienced and professional and will keep you informed about your property. We do this through monthly checks when the property is not occupied.
What can Van Dam Estates do for you?
Let's discuss the possibility without obligation. We like to do this by telephone, but preferably in a personal conversation, so that we know exactly where you can use our help. With Van Dam Estates you are assured of peace of mind about your precious property on the Costa Blanca or Costa Cálida for a fair rate.
Our products in a nutshell
Key management
€ 60,- per year
Your spare keys to your precious property are in safe hands with a professional party. There are many situations where you or other authorized persons want to have access to your property but this is not possible. You cannot open the door yourself or you have lost or forgotten the keys yourself. It happens to everyone.
Your spare key safely in our safe
No unauthorized persons in your property
Access to your property in case of incidents
Lost or forgotten key, no problem
Key handover on request
Check or work on request € 20.00 per hour.
Property Management
€ 425,- per year
Your property in professional and reliable hands. We check your precious property every month. Your property will then be aired (necessary due to humidity) and the taps are flushed and electricity checked. We will keep you informed of the condition of your property at all times.
Monthly inspection of the property both inside and outside
Airing the property, flushing taps and toilets
Control electricity, boilers, white goods and heat pump
Emptying your letterbox and forwarding mail
Cleaning of the property and / or garden on request
Washing of bed and bath linen on request
Taking care of small repairs or jobs
Taking care of and supervising activities in case of calamities
Your source of information and point of contact in Spain
Taking care of any payments in an emergency
Work on request € 20.00 per hour
Rental
20% rental commission
We can arrange the rental of your property. We can rent out your property throughout the year if you wish. We have a good reputation with many tenants and we are also an official tourist rental company. All arrivals and departures of our tenants are handled by your key holder or property manager. They also take care of the cleaning and are the point of contact during the stay of our tenants.

Official tourist rental company
Brand awareness among many tenants
Wide range of potential tenants
Taking care of financial settlement of rent and deposit
Providing information to you and the manager
Property Management & Rental
€ 575,- per year
You want to rent out your property and also outsource the management of your property.
We will take care of all activities mentioned at Property Management and Rental.
We also do this for your
own tenants or guests
. In addition, we also provide the following for the rental:
Professional promotion through photos and video
Personal key delivery and reception of tenants
Providing information about your property and house rules
Checking identity and sharing passport or ID tenants
Recording of electricity and / or water positions
Point of contact for the tenants during their stay
Personal key collection and check upon departure of the tenants
Share experience of tenants and any damage on behalf of security deposit
Transport of the tenants to and from airport
Provide shopping package and / or kitchen package
Provide a cot and / or high chair
Providing final cleaning of the house and garden
Take care of washing bed and bath linen