Extensive range for all seasons

Van Dam Estates is registered as an official tourist rental company with the Ministry of Tourism of the Generalitat Valenciana (EGVT) under registration number EGVT-1084-A.
Renting holiday homes on the Costa Blanca and Costa Cálida is not limited to the summer months. On the contrary. Every period of the year has a strong attraction for large groups of people from Western and Northern Europe. This has everything to do with the year-round beautiful climate. That means: lots of sun, little rainfall, average day temperatures of at least 20 degrees during 8 (!) Months of the year and winter day temperatures of an average of 16 degrees. Our costas are therefore set up to welcome visitors all year round. The facilities (bars, restaurants, supermarkets) continue as usual. Nothing is temporarily locked, as in many typical holiday destinations.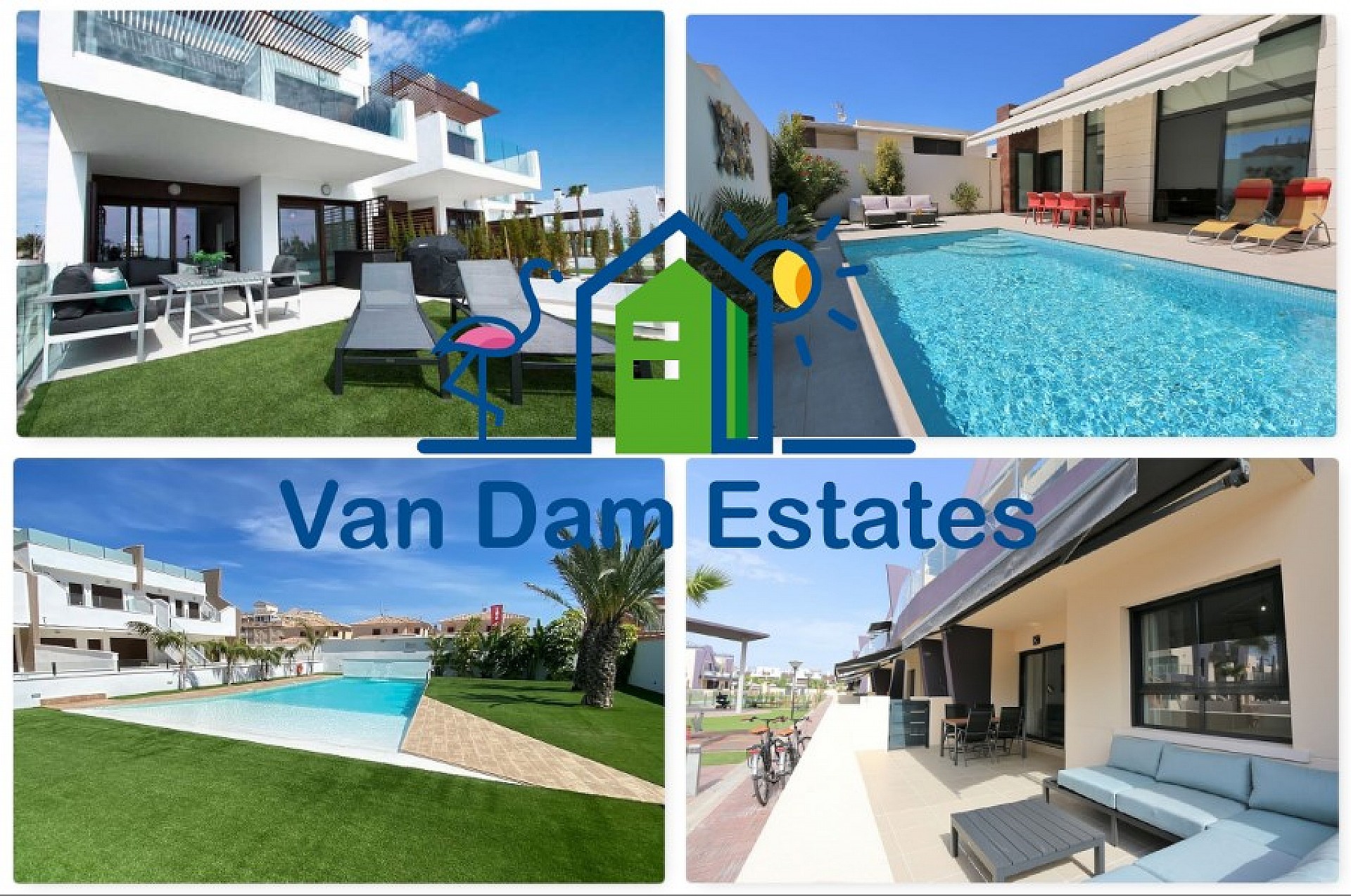 Let us introduce you to the charms of the different seasons.
Spring
The weather is usually pleasant and not too hot. An ideal time for outdoor activities. You can be sporty and go out by bike, go hiking or play golf. Many people also use this season to explore the hinterland, whether organized or not (through the many day trips by bus). There is a wide choice of interesting cities such as Murcia, Orihuela or Cartagena to visit.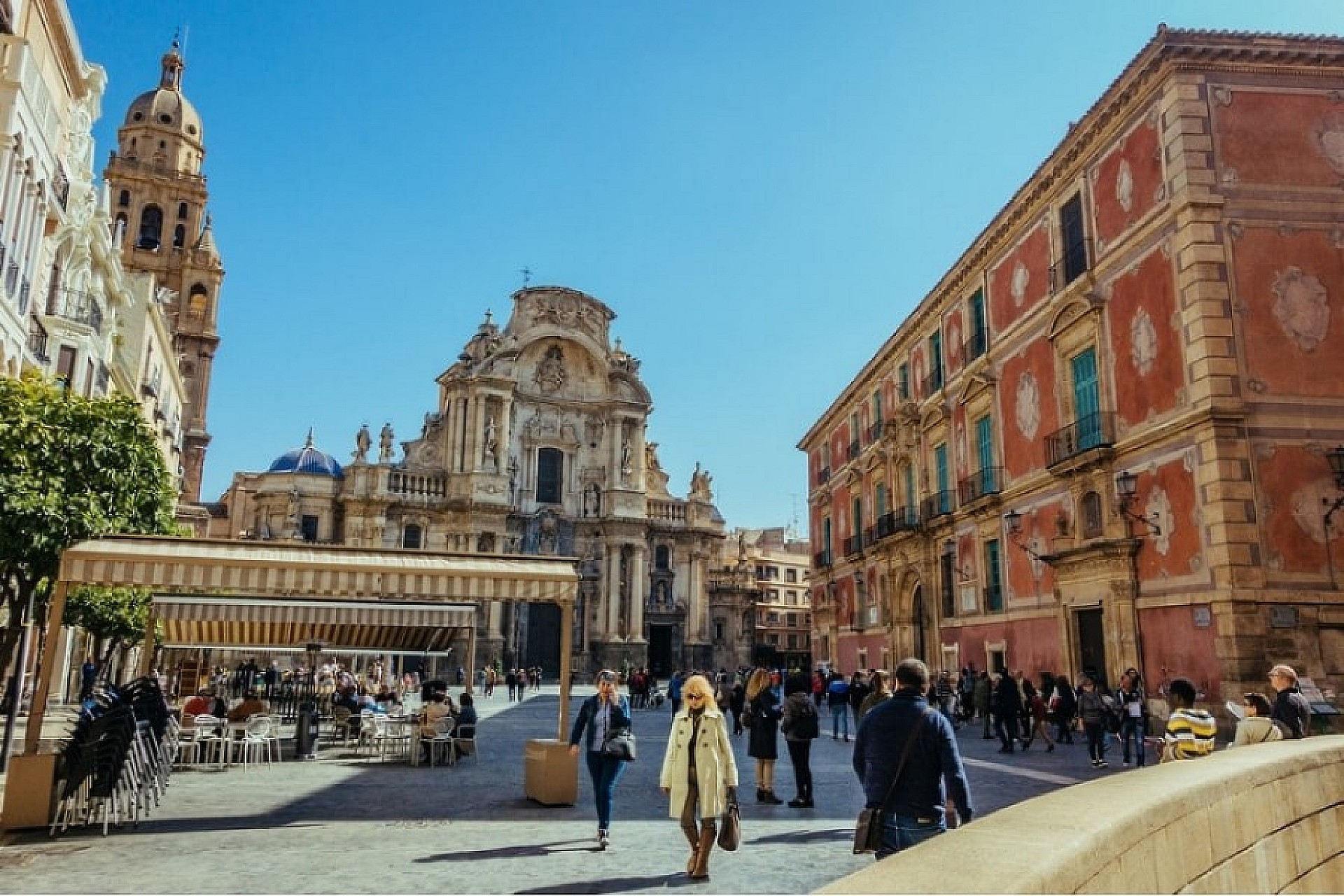 And those who prefer the tranquility of nature reserves or the charm of small villages and towns also have a wide choice. But don't forget that Mr. Celsius ensures that patio visits in spring are more the rule than the exception.
Summer
These months life mainly takes place in and near the sea and the swimming pool. It has been blown out of life three times. Strenuous activities are usually limited to the early morning hours and the later evening hours. You will want to cool down during the day. Fortunately, this is possible on the long sandy beaches or the more intimate coves where it is less crowded.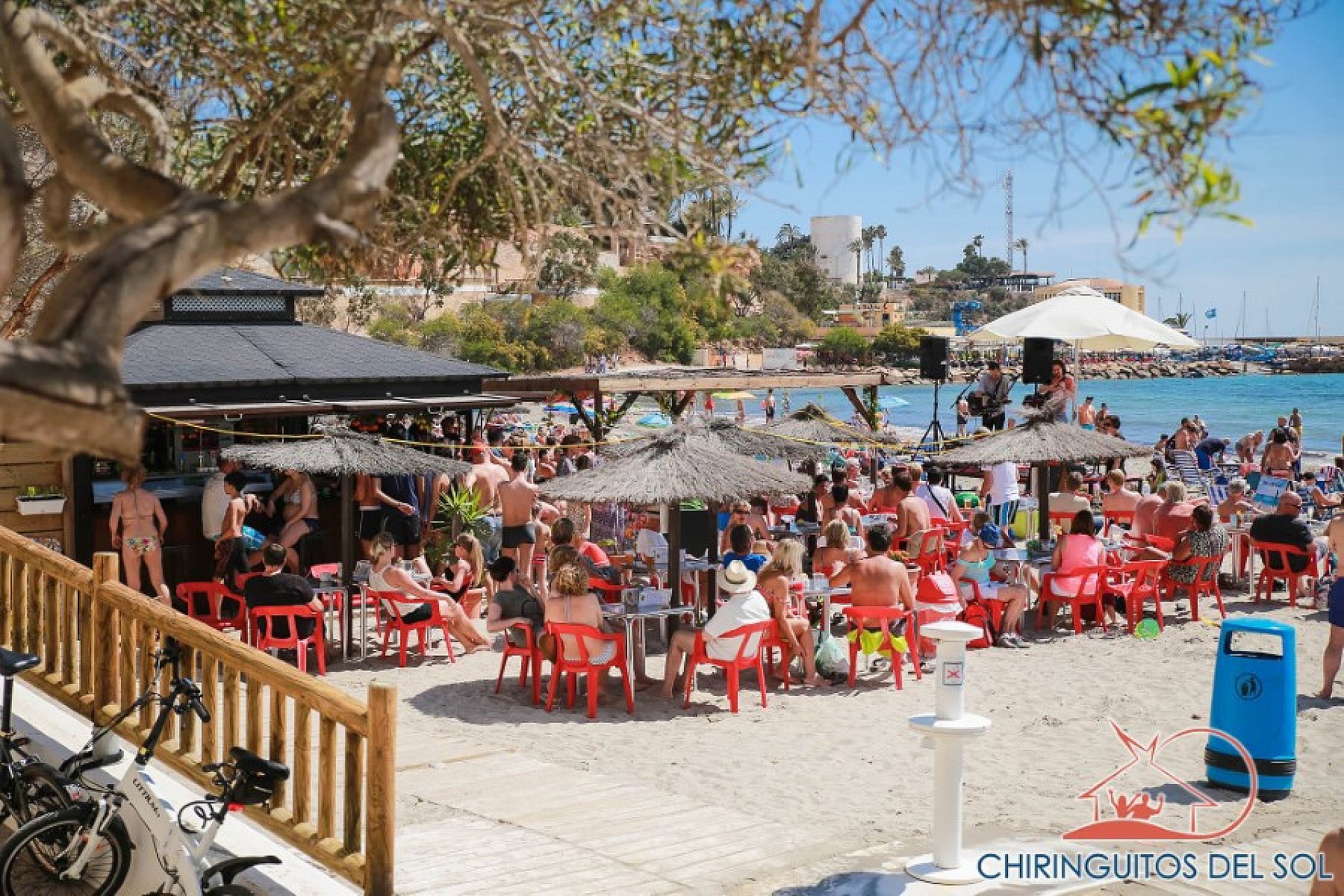 Eating and drinking is done outside. In the evenings there is a vibrant terrace life, while almost all restaurants also serve the food outside. Many bars have live entertainment.
Autumn
Many of the activities, which are popular in the spring, are also undertaken in the fall. And especially in the months of October and November. A difference with spring is that especially in September and October the water in the swimming pools and the sea is still warm enough to dive into.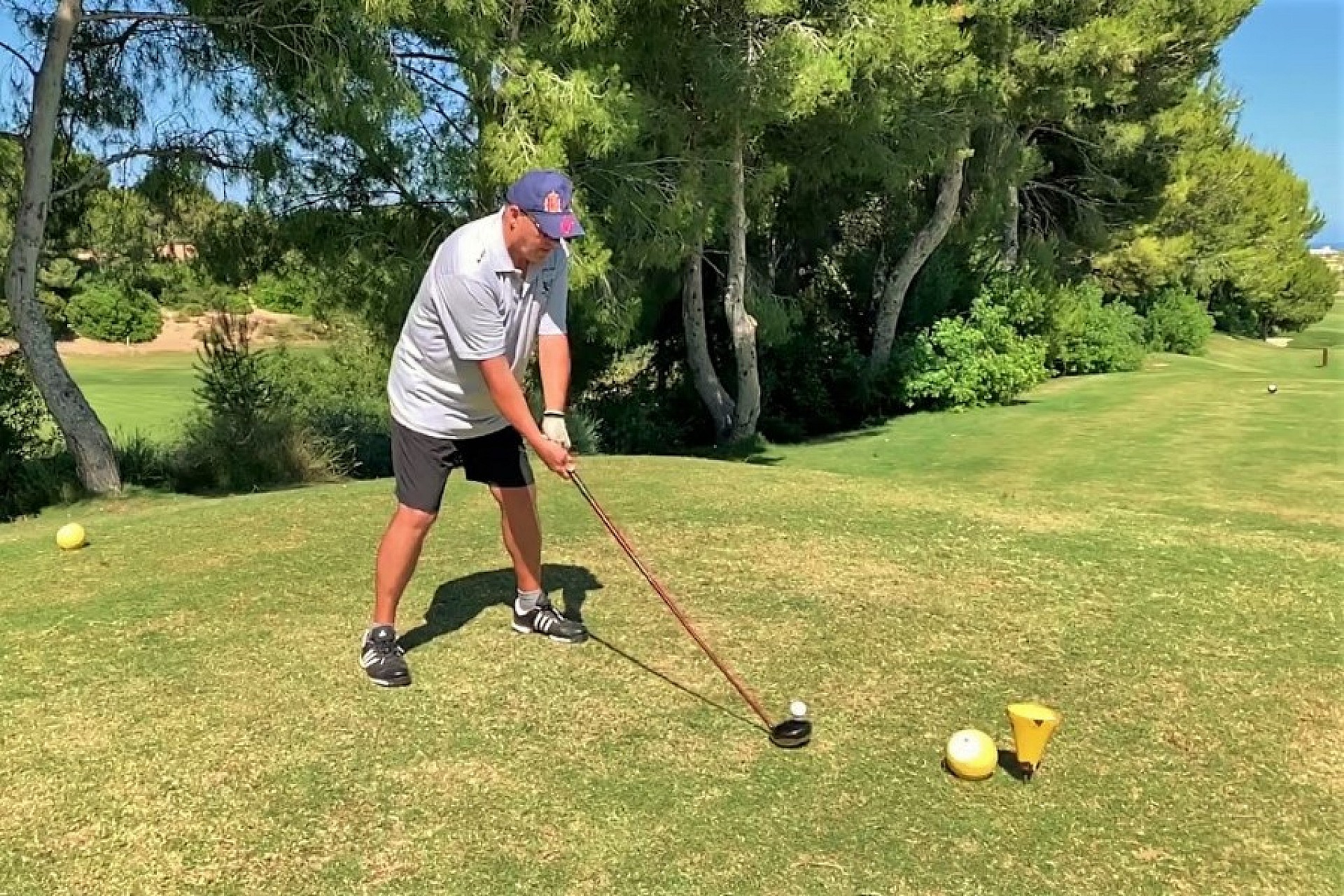 The terraces are still tempting and the walks, bike rides and golf parties are also restored after a warm summer.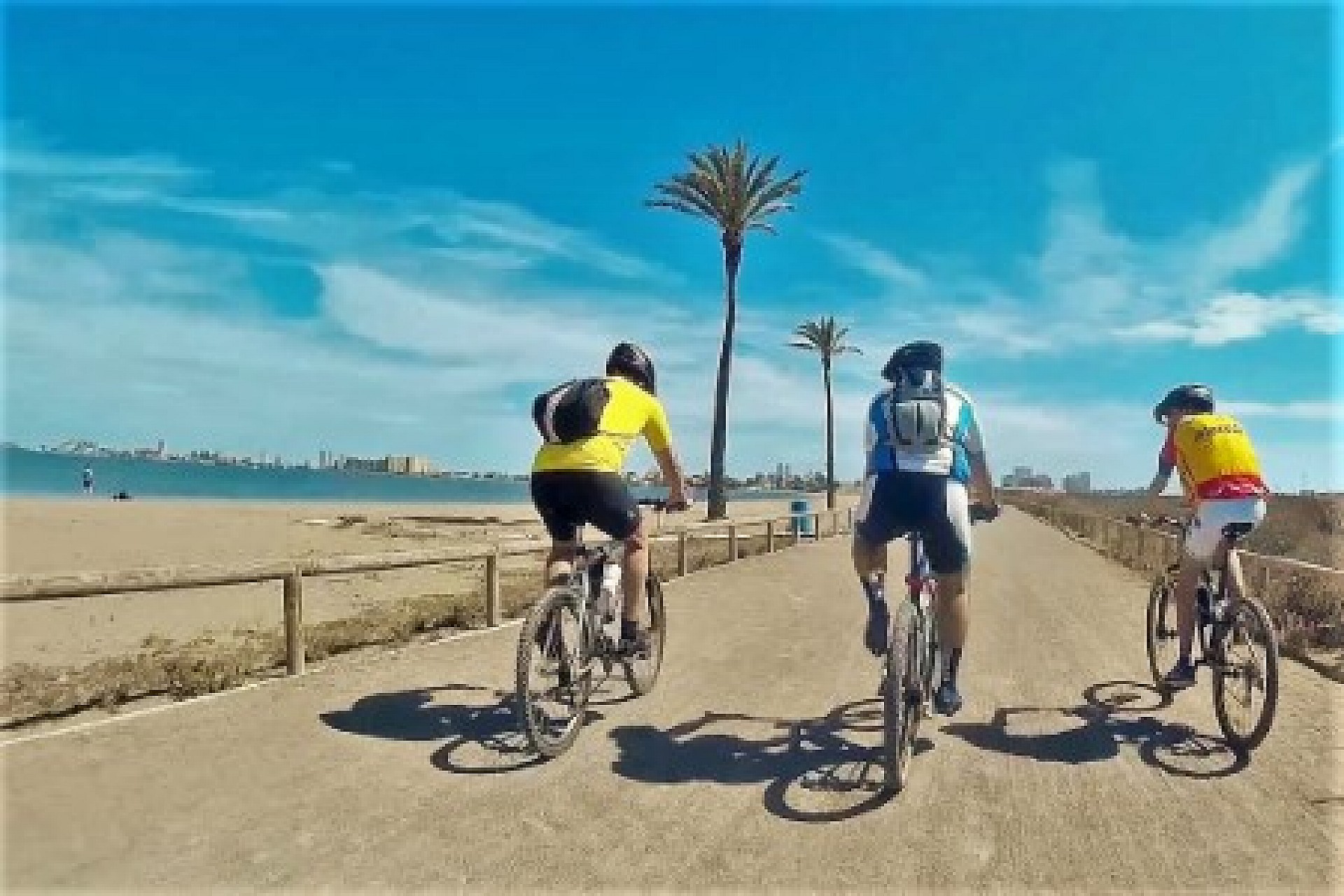 If you are looking for a rental home to spend the winter for a longer period of time in the winter months, you can read the page about winter rentals in Spain.
Holiday homes
Holiday homes are mainly found in the Costa Blanca region. Many Europeans have now bought a house here. The holiday homes that we rent out are from private owners. If you have made a choice for a specific period, we will immediately consult with the owner. If the period is available, it will be held for you and you will receive a confirmation as soon as possible. Our range to choose from is very diverse. It ranges from a cozy apartment with sea view to a larger villa, where you can enjoy Spanish life with a group or several families. Golf enthusiasts can also rent a suitable home from us in the vicinity of one of the many golf courses.
Search
We have made it easy to search for a suitable holiday home because you can filter on numerous desired properties. If you have not been able to find anything or if you want personal advice, please feel free to contact us. Then we will see if we can find a home that meets your needs. We call this the personal approach of Van Dam Estates. Feel free to relax on the Costa Blanca and Costa Cálida all year round.