Medicine for sad and dreary weather
The Spanish costas have long been a desirable location for spending the winter months. In terms of popularity, our region is the number one on the Spanish mainland for people who want to escape the dull and grey winter weather.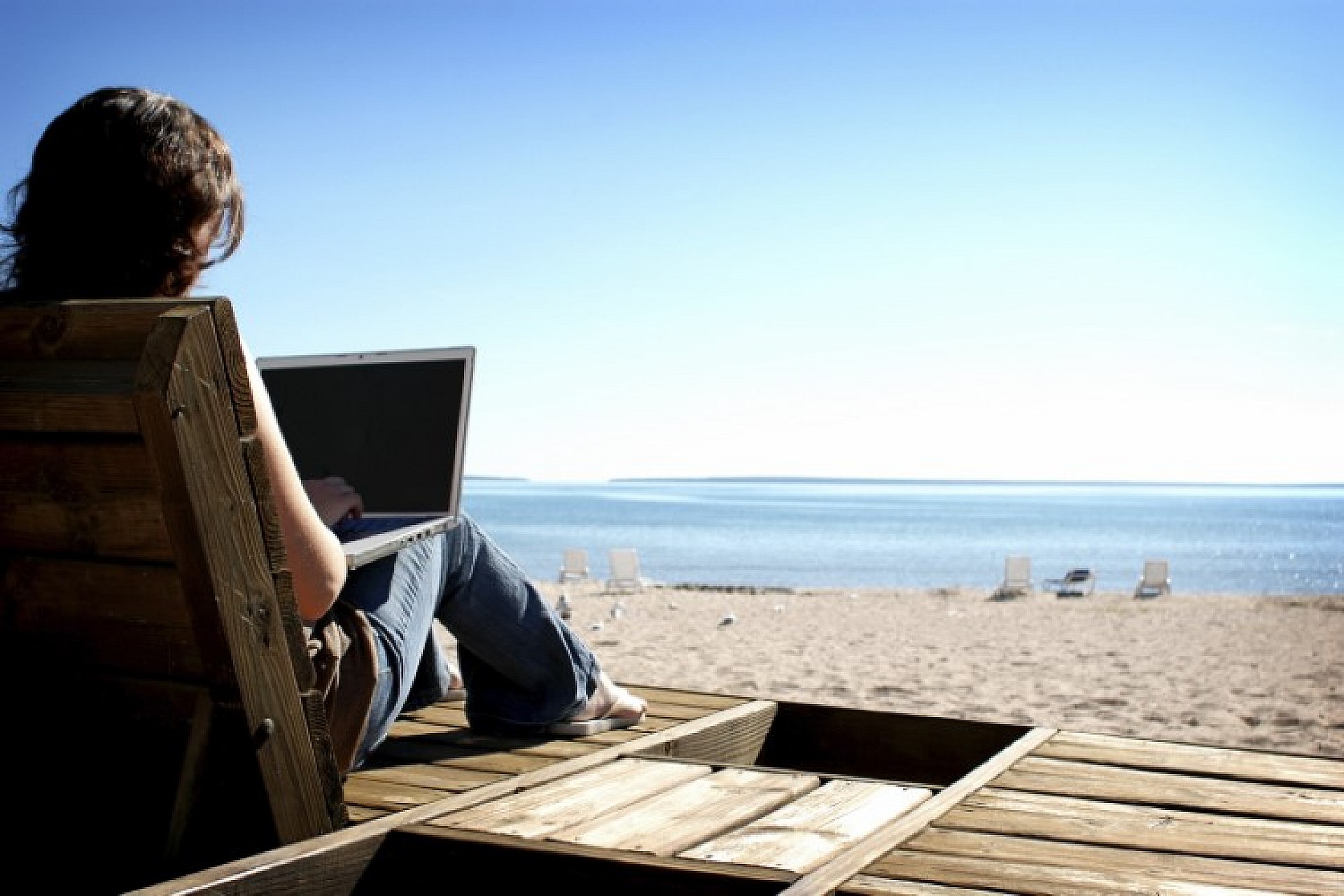 Historically, it was mainly pensioners who said no to the winter depression in large numbers. Thanks to the current internet technology, it is now also possible for many and more younger people to do their work remotely. It is therefore a no brainer that they would like to log in to the computer on a sunny terrace, with a tasty tapa within reach. But let's not get too carried away and let the facts speak for themselves.
Climate
Our region has an average daytime temperature of 16 to 17 degrees in the winter months. This combined with beautiful, daily sunshine makes for an enjoyable stay. Outdoor dining is still possible and there are many terraces to stop and enjoy a coffee or a leisurely meal whilst watching the world pass by. Or how about Christmas Day on the beach? It has been a tradition amongst locals and winter visitors to meet in large numbers on the beaches and enjoy a lively celebration. There is live music, good natured conversation, food and refreshments and is truly an event to experience.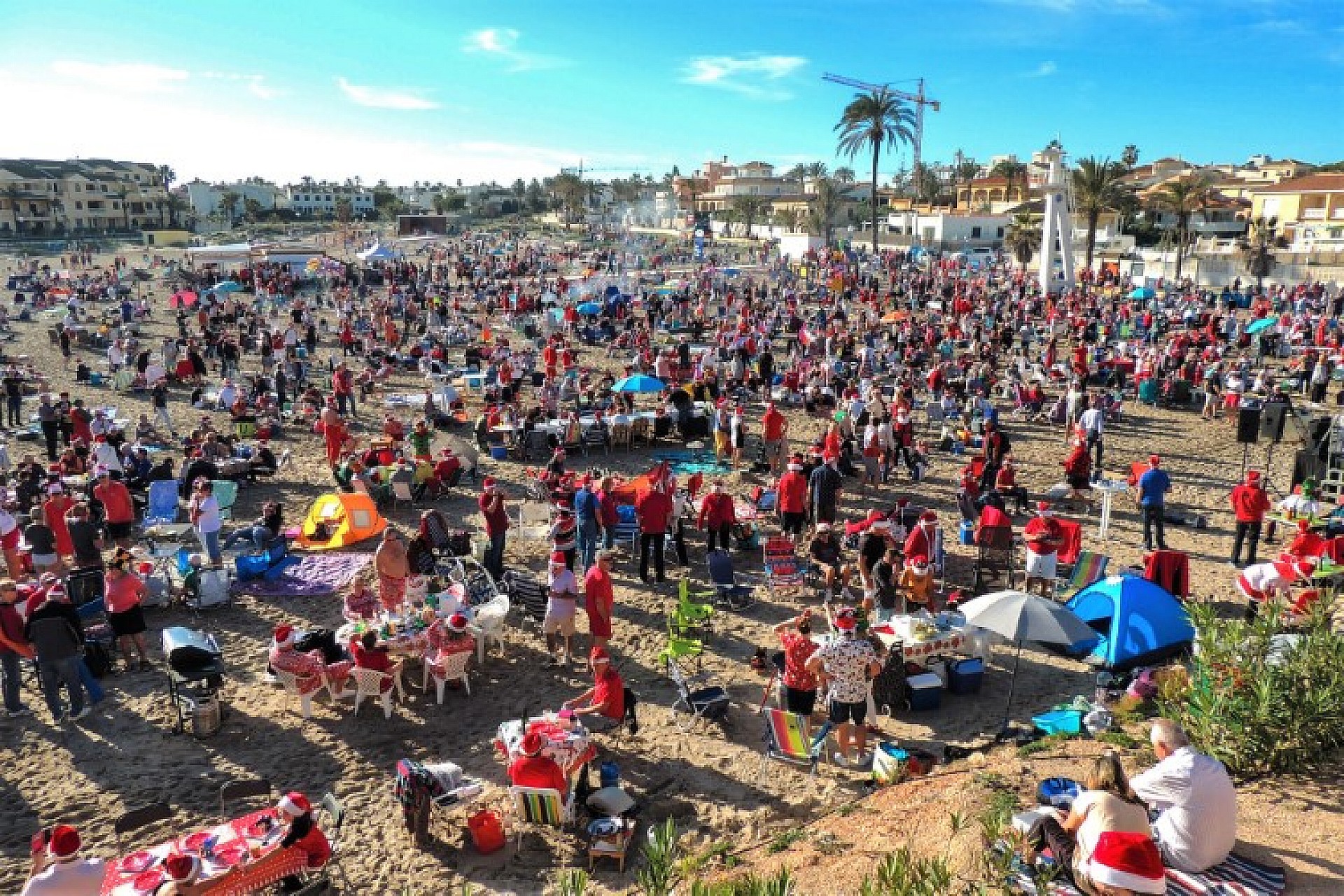 The traditional Christmas party on the beach at La Zenia Beach
The micro climate and the healing effect of the many salt lakes also dramatically reduce various health complaints, such as asthma, joint and skin conditions. Health care in Spain is well organized anyway.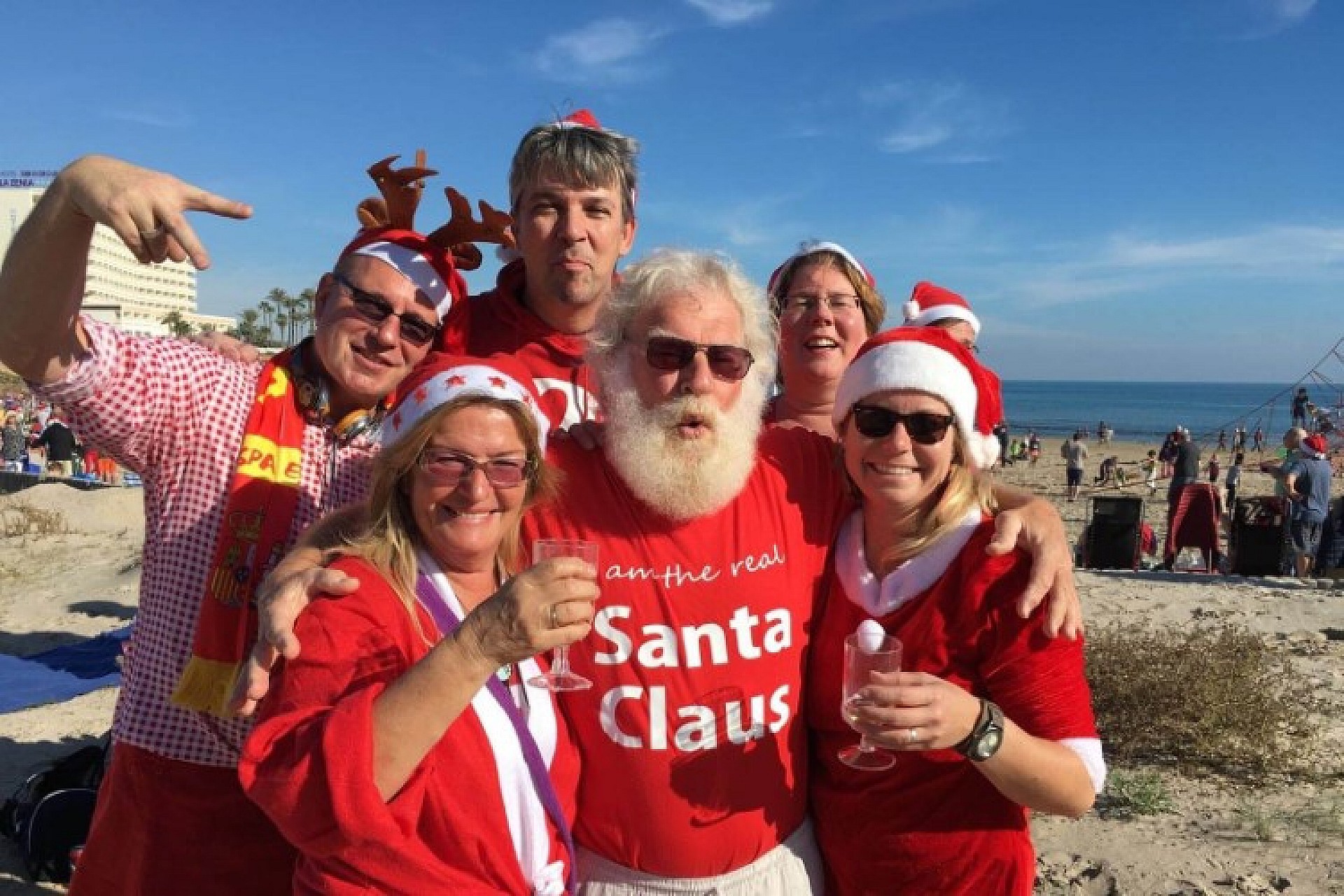 Experience unbeatable savings when you stay with us for 1 month or more with winter getaway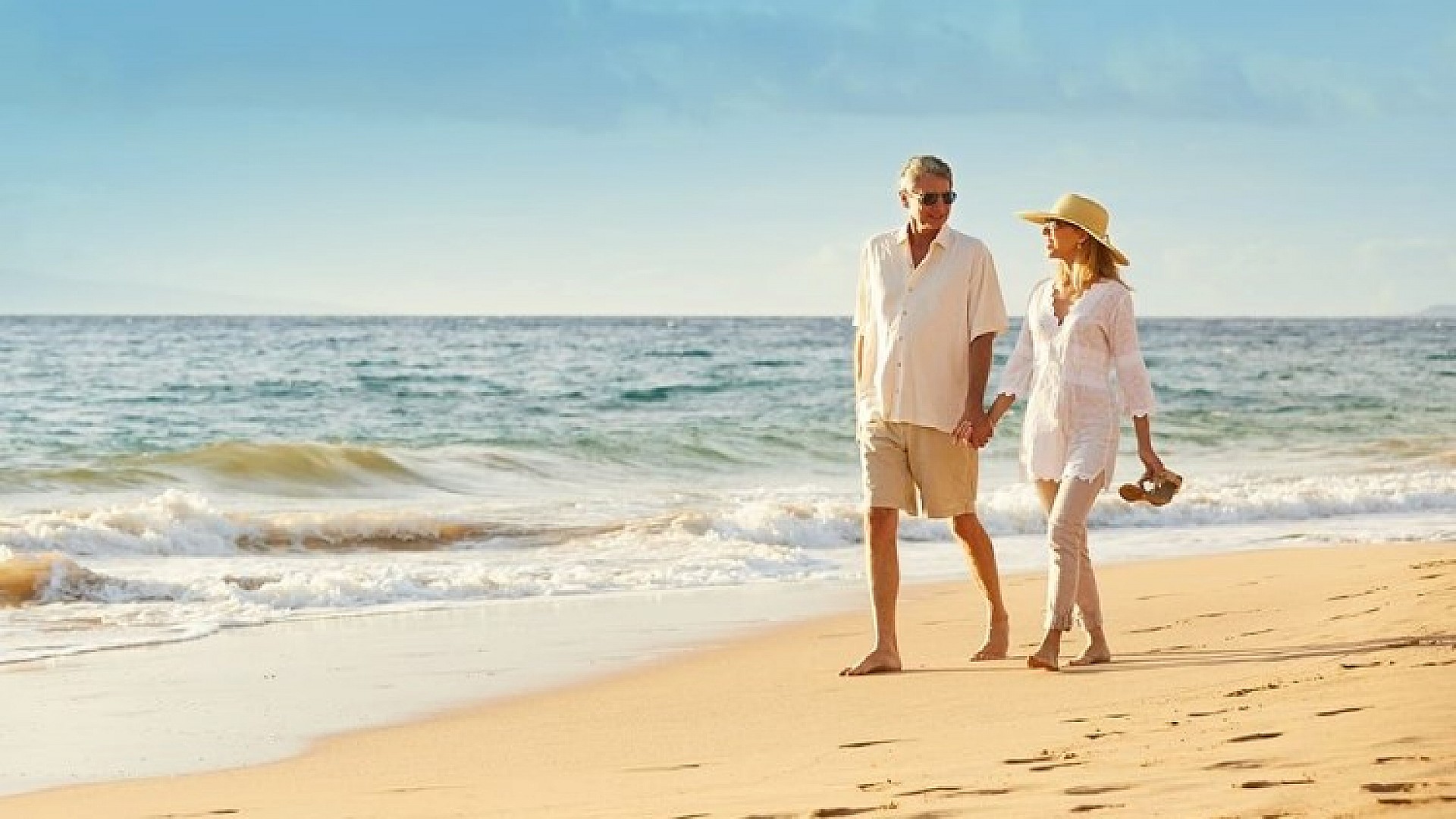 Activities
Thanks to the good weather the costas enjoy all year round, there are many opportunities to participate in outdoor activities. There are several top class Golf courses, sailing and yachting clubs, walking and cycling trails and Tennis or Petanca courts to name a few. If you are a history or culture buff, you are spoilt for choice. We have numerous towns and cities in our area, such as Torrevieja, Murcia, Orihuela, Alicante, Elche and Cartagena that are steeped in history with a rich and interesting past. There are organised daily coach trips to these locations or why not rent a car and explore these wonderful places at your leisure?
You can also join one of the clubs and organizations from your own country. These have an extensive package of activities in their program, such as hiking, billiards, bridge, singing, painting and jeu de boules.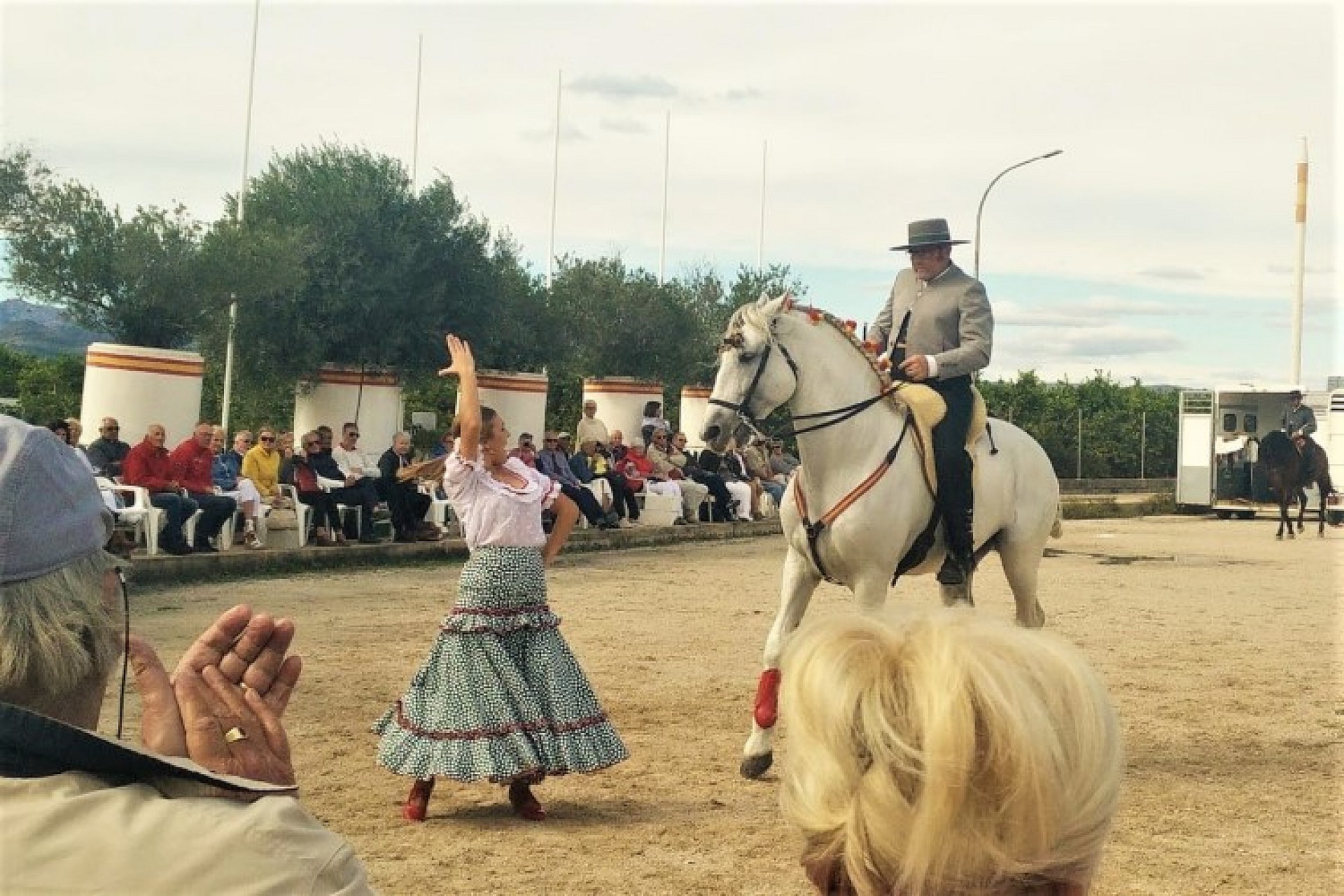 Services
Some holiday destinations are more or less locked in the winter months. Everything continues on our costas. That is logical, because many foreigners, especially from Western and Northern Europe, have settled here permanently. Supermarkets are often no longer open on Sundays, but otherwise everything remains the same. Many cafes and eateries have live music and a special evening program for those who love a drink and a dance.
Houses
We have a wide choice of rental properties suitable for winter visitors. These are mainly apartments, bungalows and villas in the area of the Costa Blanca South. A holiday home is suitable for wintering if it has heating. It can cool down considerably in the evenings and nights.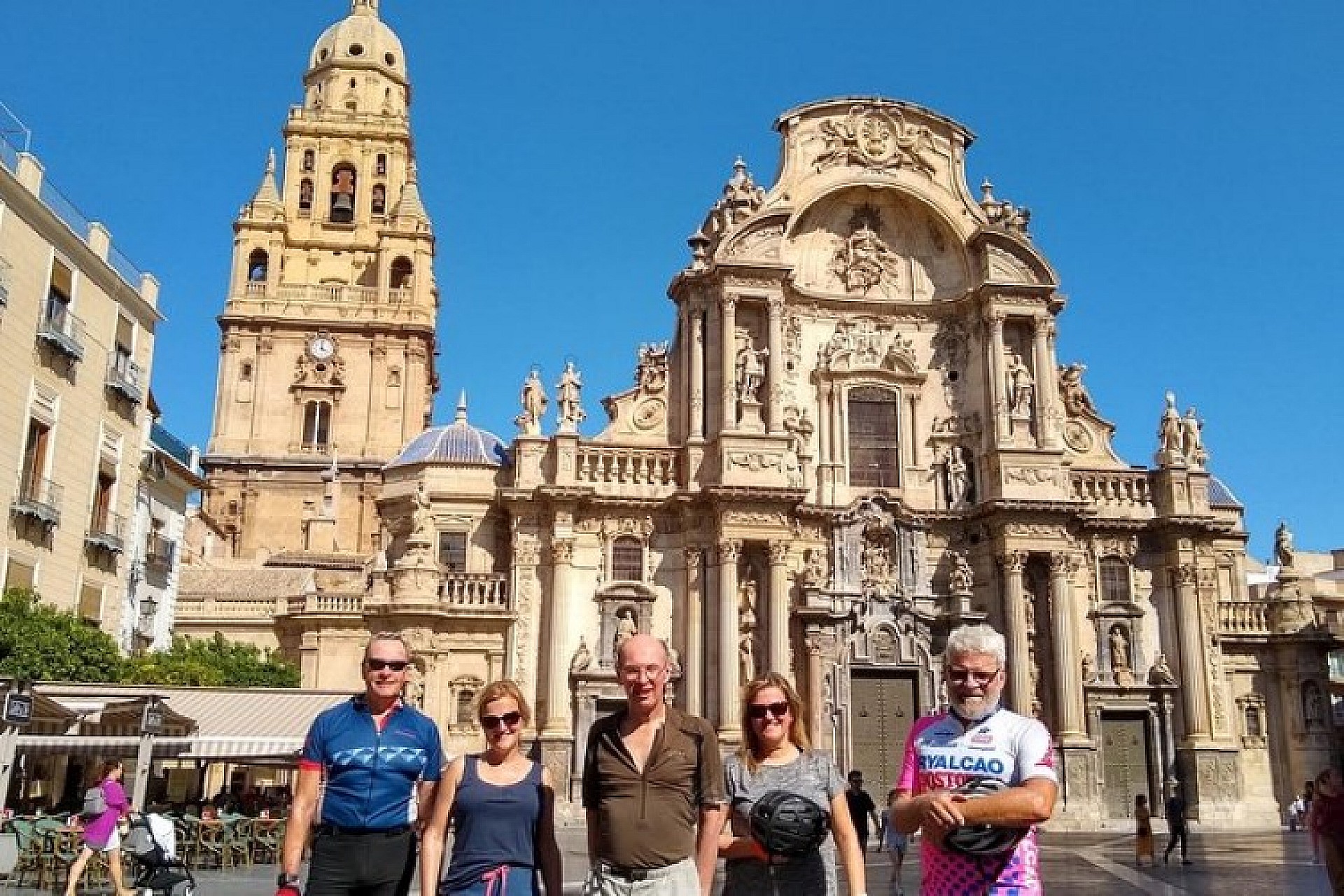 If you have any questions about wintering in our region, please do not hesitate to contact us. We are happy to advise you and look for a good accommodation that meets your needs.