Markets Costa Blanca and Costa Cálida
Stroll between food, shoes and souvenirs
Markets still occupy an important place in everyday Spanish life. In the Costa Blanca and Costa Cálida, not a day goes by without a day market somewhere nearby. While there are major similarities between the various markets, there are also significant differences. Fruit and vegetables are available in abundance everywhere. This is not surprising because of the agricultural hinterland of our costas. Clothing, jewelry, belts, shoes and so on are also more or less a regular item. The enormous range of footwear in particular may surprise many Western Europeans. But when you consider that in nearby Elche there is the largest shoe factory / shop in all of Europe, it is suddenly no longer so strange.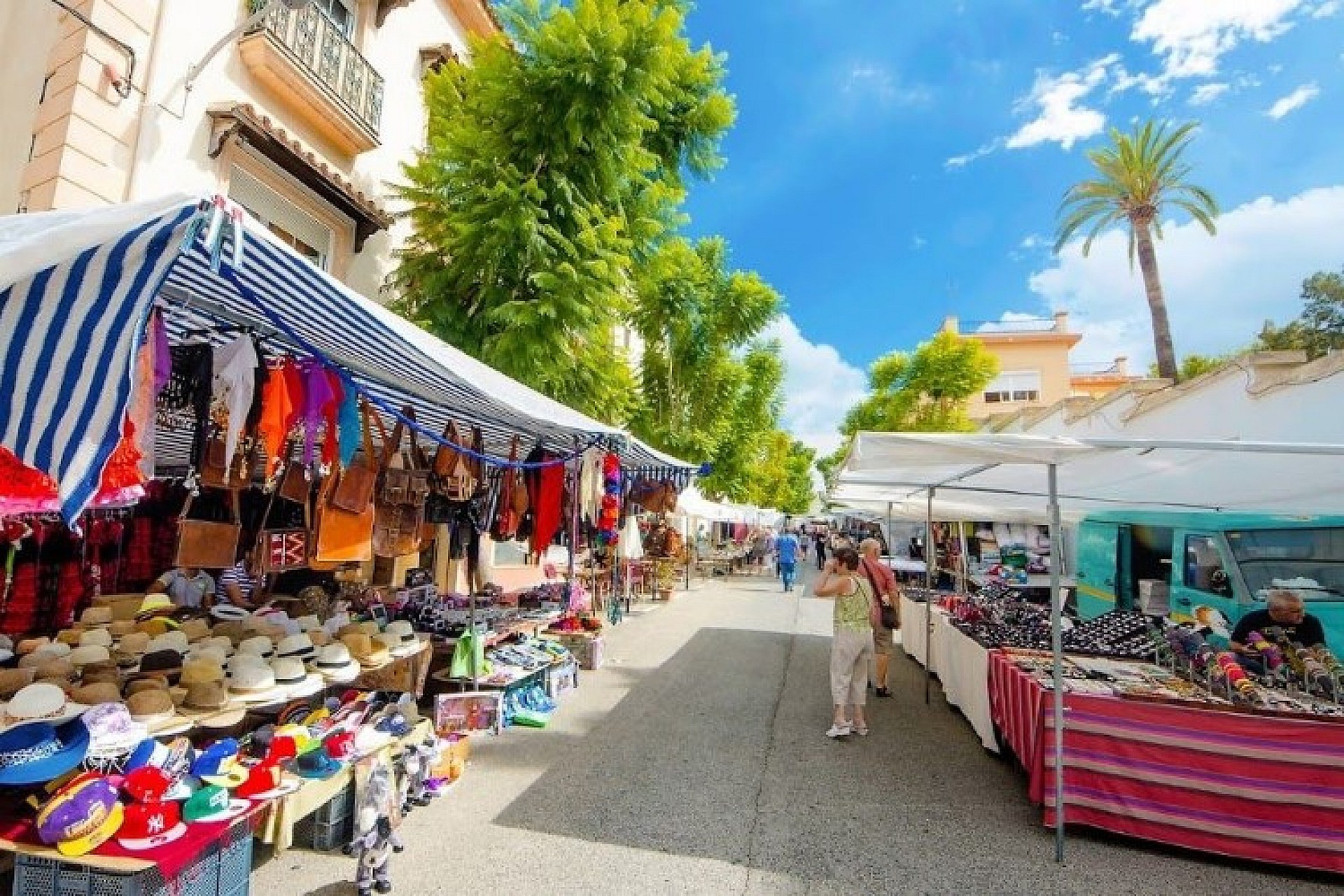 Differences
The differences in offer mainly have to do with the location. On the coast, with many tourists and retired foreigners, you will find more souvenirs and practical household items.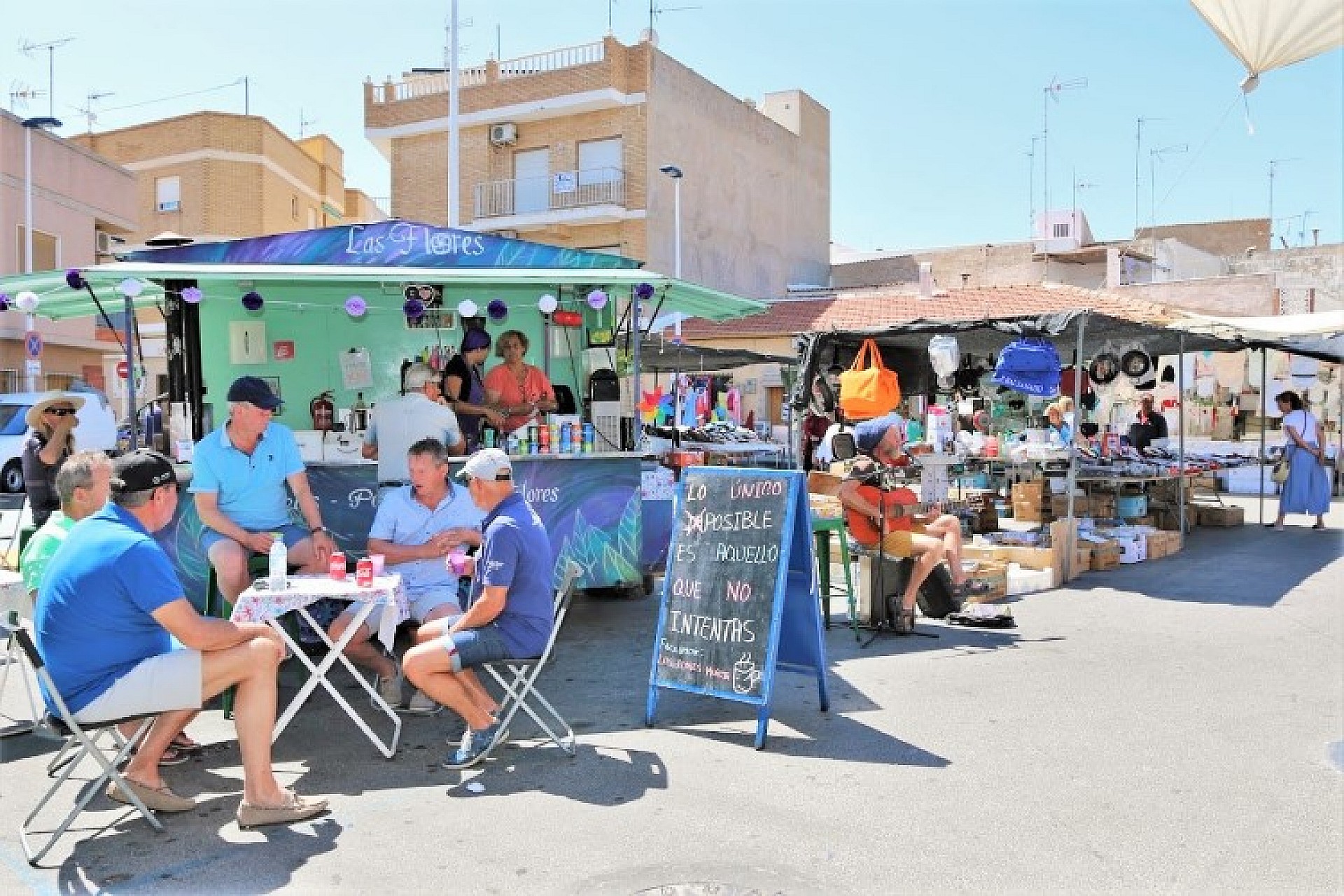 For almost all markets, they start around 9 a.m. and end around 1 p.m. Some important markets are in Torrevieja (very large with an extensive range), Playa Flamenca (large with many souvenirs), San Pedro del Pinatar (a lot of clothing and steel fabric) and Alicante (four large markets at different locations every week).
Here is an overview of the markets in our area
| Location Market | Mon | Tue | Wed | Thu | Fri | Sat | Sun |
| --- | --- | --- | --- | --- | --- | --- | --- |
| Alicante | X | X | | X | | X | |
| Almoradi | | | | | | 07:00-14:00 | |
| Aspe | | X | | X | | | |
| Benijofar | | X | | | | | |
| Cabo Roig | | | | 8:00–14:00 | | | |
| Callosa de Segura | | | X | | | | |
| Campo de Guardamar | | | | | | | X |
| Ciudad Quesada | | | | | | | 07:00-14:00 |
| Elche | X | X | | | | X | |
| Guardamar del Segura | | | 07:00-14:00 | | | | 07:00-14:00 |
| Hondón de los Frailes | | | | X | | | |
| La Manga (Cabo de Palos) | | | | | | | X |
| La Marina | | | | X | | | |
| La Mata (Torrevieja) | | X | | | | | |
| La Unión | | X | | | | | |
| Los Alcazares | | X | | | | | |
| Los Montesinos | | | | | | | X |
| Mil Palmeras | | 16:00 - 19:00 | | | | | |
| Monforte del Cid | | | X | | X | | |
| Monóvar | X | | | | | | |
| Novelda | | | X | | | | |
| Orihuela | X | 06:00-14:00 | | | X | | |
| Pilar de la Horadada | | | | | Ochtend | | |
| Pinar de Campo Verde | | | | | | | X |
| Playa Flamenca | | | | | | 8:00-14:00 | |
| Rojales | | | | X | | | |
| San Fulgencio | | X | | | | | |
| San Javier | | | | X | | | X |
| San Miguel de Salinas | | | 07:00-14:00 | | | | |
| San Pedro del Pinatar | 08:00-14:00 | | | | 08:00-13:00 | | |
| Santa Pola | X | | | X | | X | |
| Torre de la Horadada | | | 16:00 - 19:00 | | | | |
| Torrevieja | | | | | 07:00-14:00 | | |